Future-ready Packaging Solutions:
sustainable, smart, scalable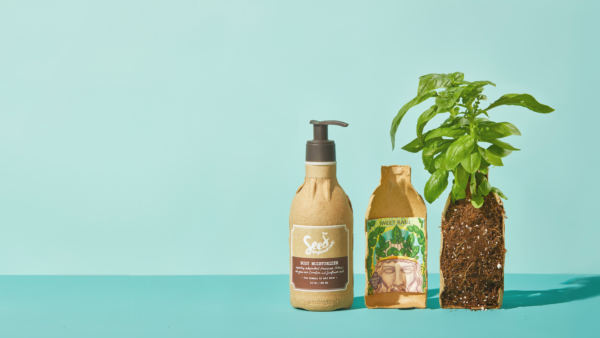 SUSTAINABLE:
Measurable reduction of the environmental footprint and improvement of resource efficiencies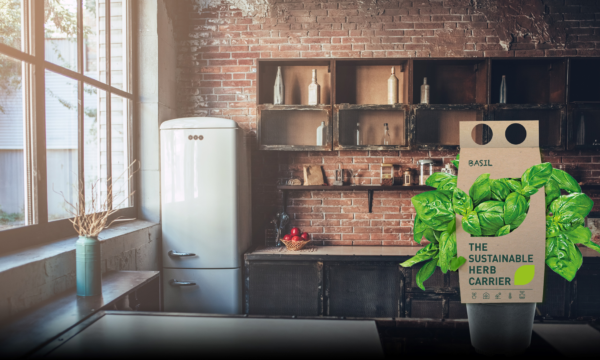 SMART:
Packaging as active and intelligent part in the supply chain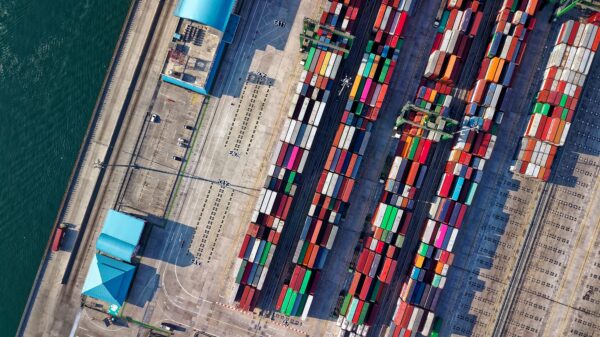 Scalable:
Effective solutions that deliver a significant impact in the market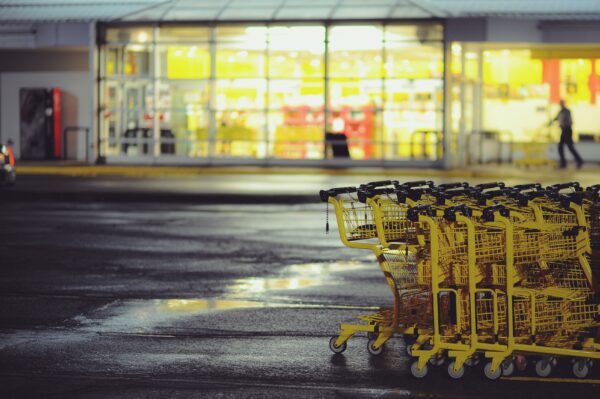 Our packaging solutions reduce the environmental footprint and improve resource efficiencies.
We help to accelerate the circular packaging economy and make packaging become an asset.

As independent, evidence- and design-driven packaging consultancy that is based in Germany, we develop packaging solutions that are future-proof: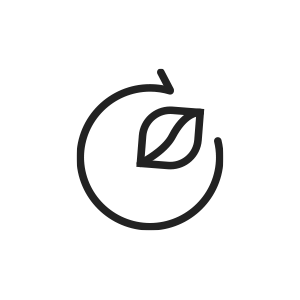 Sustainable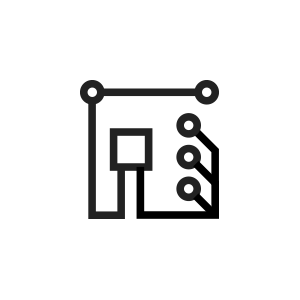 Smart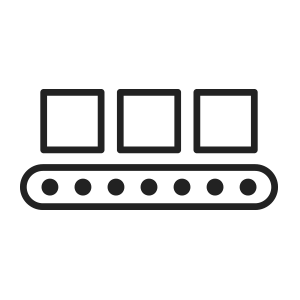 Scalable
Being highly-experienced with packaging material, packaging technology, industry standards and regulations, we aim to develop and discover new materials, processes, technologies and designs for and with our clients. Always following the mindset of:
Good for the planet. Good for the business.
rethink

5 reasons why companies need to rethink their packaging solutions
The way we design and produce packaging today, results in annoying people, becoming more and more a severe problem for the environment and for businesses a corporate risk which must not be underestimated.
1

New Regulations

New regulations like the single-use plastics ban or the EU packaging directive means for businesses that they will be held responsible to make their packaging recyclable, reusable or compostable and produce resource efficient.

2

Decreasing profitability

Companies that only think in one-way streets but not in circular ways, will need to accept increasing costs for waste disposal and raw materials.

3

Poor environmental footprint

The production of virgin plastics is energy intensive and carbon heavy. The result: the increase of the environmental footprint of a business. This means it gets harder to get investments to grow the company further or to be disregarded in tenders or funding behind a Green New Deal.



4

Changing customer demand

Customers less and less accept fossil-based packaging. Evidence-based research from Nielsen and the NY Stern school of business shows, that the biggest growth rates in the CPG sector were coming from products with sustainability claims.


5

Impending de-listing by retailers

Big retailers call on suppliers to work harder on sustainable packaging. Companies that don't face these challenges today, will face the "choice editing axe" tomorrow.

These risks increasingly move to the fore. But more and more future thinking companies are already creating sustainable impact at scale by combining new mindsets, materials, technologies and business models. They view production and logistics holistically. They create circular material flows. The reduce the use of energy and materials. They develop and discover sustainable materials and processes. They minimize sourcing and waste disposal costs. They are able to influence retailer listings and buying decisions. They understand packaging as brand growth driver. They can successfully differentiate from their competition and can reach new customer segments.
Packaging is much more than just a small building block to achieve corporate sustainability objectives. For many companies and brands it fulfills a key role in reinvigorating the whole business.
Services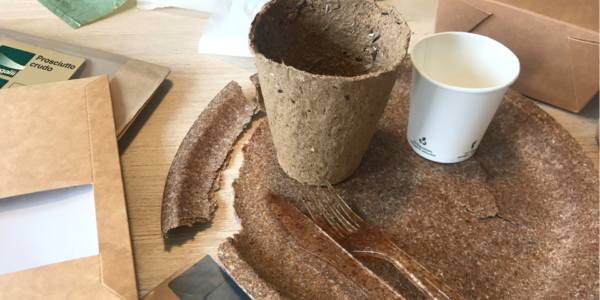 What we do to make your packaging future-proof
Collective

We are an interdisciplinary collective that works as team.
We are a network of highly-experienced professionals coming from packaging research, strategy, design, materials, packaging engineering, lawyers, innovation and marketing. We learned, that to get the best results for a client, it's best to collaboratively work on the challenges. Every member of the collective brings a new perspective to the table. We are divided by our expertise and remain independent individuals and companies but we are united in our ambition to create a positive impact for people and planet by creating future-proof packaging solutions. That gets us more vigor, keeps us independent and creates an environment of transparency.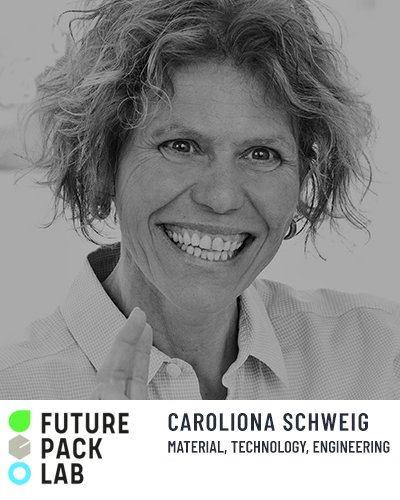 Carolina Schweig
Material, Technology, Engineering
The graduate engineer has more than 25 years of experience in the packaging industry – both for B2C and B2B facing companies. Her expertise is highly appreciated being in the advisory board of the acknowledged Stiftung Warentest.  
RESEARCH  |  STRATEGY |  IMPLEMENTATION Inspections | Workshops | Data Analysis| Environmental Footprint | Sustainability Strategy | Insights | Concept |  Material Research | Material Strategy | Packaging Strategy |  Production Strategy | Engineering |  Laboratory |  Quality Management |  Patent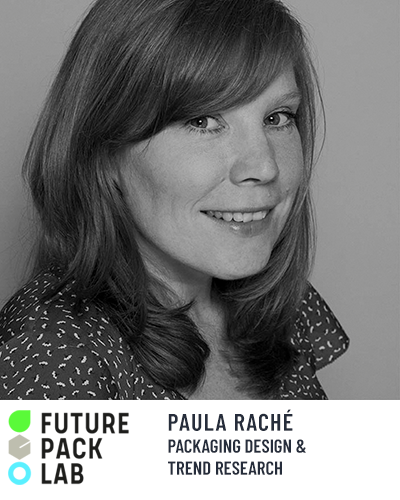 Paula Raché
Packaging Design and Trend Research
For more than 15 years Paula works on projects related to Packaging Design, Trend Research, Brand Development and Exhibition Design. Since 2011 – where  she traveled the world – she records international sustainability initiatives that focus on packaging.
RESEARCH | TRENDS | DESIGN Trend Research | Workshops | Concepts | Art Direction | Brand Development | Communication Design | Publications  | Exhibition Design
Matthias Höppner
Sustainable Business Transformation
Matthias drove business results for more than 100 clients over the last 15 years in Germany's leading media agency. He provides genuine expertise in the entire repertoire of evidence-based strategy, responsible innovation and effective marketing. His ambition is to make the FuturePackLab a strong driver of the Sustainable Business Transformation. Always open for strategic partnerships with innovativ companies.
TRANSFORMATION | STRATEGY | MARKETING Sustainable Business Transformation | Business Development | Strategic Partnerships | Brand Strategy | Marketing Strategy | Responsible Innovation | Workshop Facilitation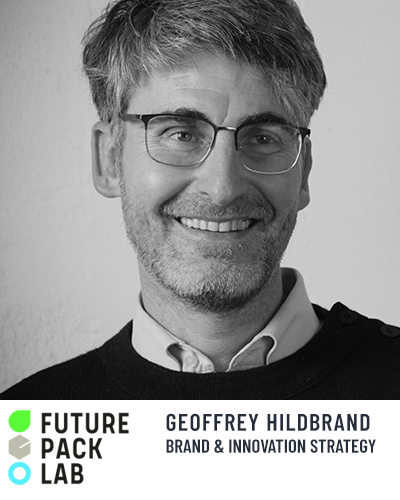 Geoffrey Hildbrand
Brand and Innovation Strategy
Since 20 years he operates between the lines of research, strategic planning and innovation. He gained comprehensive experience working in and for agencies, consultancies and corporates.
RESEARCH | STRATEGY Interviews | Workshop | Market Research| Design Research | Insights | Sweet Spot | Ideation | Design Strategy | Brand Strategy| Marketing Strategy |  Communication Strategy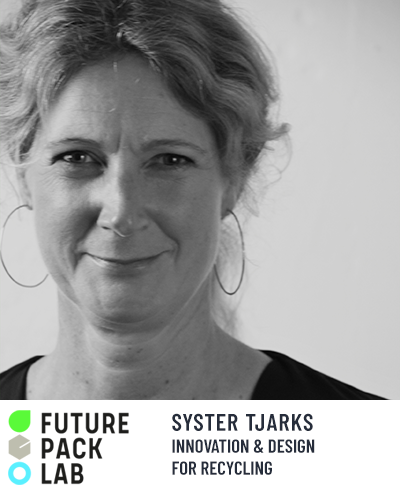 Syster Tjarks
Innovation and Design for Recycling
Since more than 20 years, Syster leads national and international projects in the fields of packaging innovation, packaging design and structural design.
INNOVATION | DESIGN Design Research| Design Strategy | Ideation | Prototyping | Design Concept  | Design Development | Design Management | Patent  | Accounting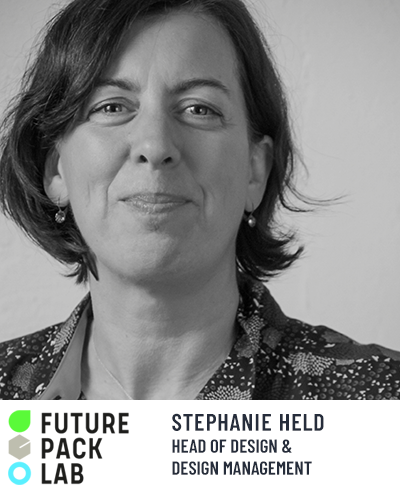 Stephanie Held
Head of Design and Design Management
Her more than 20 years in the business make her a highly-experienced Design & Creative Director for CPG clients with small and large product and packaging ranges.
DESIGN | IMPLEMENTATION Design Strategy | Ideation | Prototyping | Design Concept  | Design Development | Design Management | Production Strategy | Quality Management | Accounting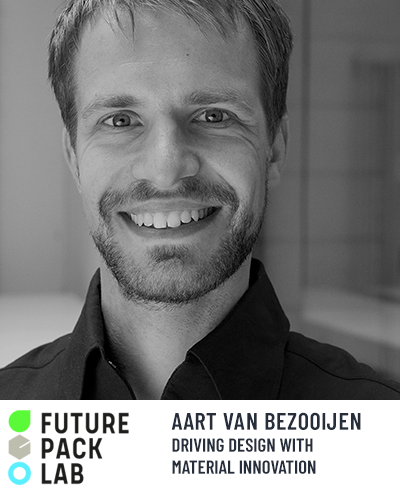 Aart van Bezooijen
Driving Design with Material Innovation
Being a industrial designer since 2005 he delivers the material innovations that are needed to make products future-proof. Since 2012 he lectures as Professor for Material and Technology Transfer at the University of Art and Design Halle where he also set-up an extensive material library.
INNOVATION | RESEARCH | CONSULTING   Inspirational Talks| Trendforschung | Material Library | Material Workshops | Material Research| Material Transfer | Innovation Workshop | Ideation | Concept | Design Development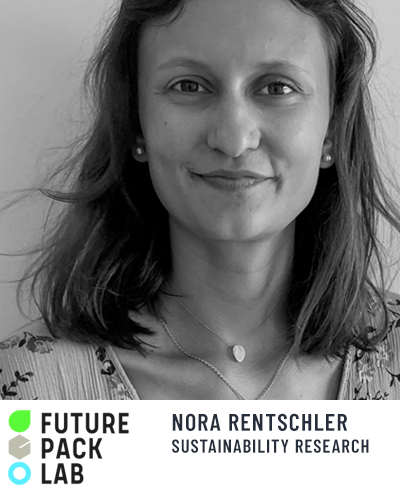 Nora Rentschler
Sustainability Research
Highly-motivated Nora is currently writing her master thesis in the area of Sustainability Science. She is familiar with material and energetic fundamentals that can create negative impact and already gained experienced in the field of "Cradle to Cradle" product development.
Research | Sustainability Sustainable Development | Material Research | Sustainable Materials | Cradle to Cradle | Design for Recycling | Market Research| Interviews | Environmental Footprint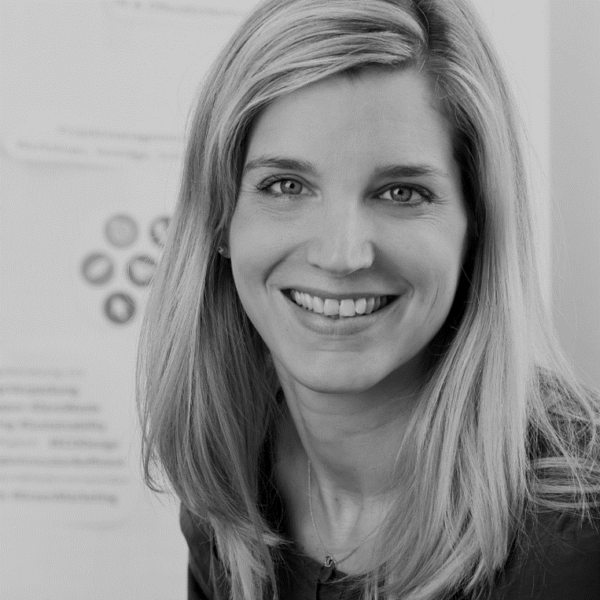 Mali
Director of Feel Good
As the youngest team member she is taking care of keeping the stress low and the motivation high in the team. During the daily dog walks she ensures that the team members stay mentally and physically fit.
MENTAL HEALTH | MOTIVATION | ARBEITSKLIMA Stress level Reduction | Social Bonding | Walks| Sprints | Wet Nose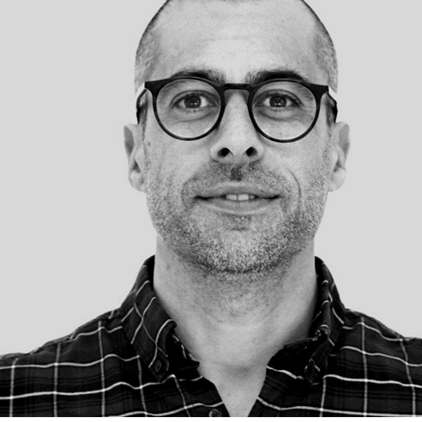 Juliane Oehler
Sustainability Communications
Building on her many years of experience as editor in different PR agencies and publishing houses she has developed a great feel for relevant stories and understands how credible and transparent sustainability communications works. During her market research she also challenges new materials, trends and technologies. 
COMMUNICATION | STRATEGY | RESEARCH Sustainability Strategy | Insights | Concept | Workshops | Sustainability Positioning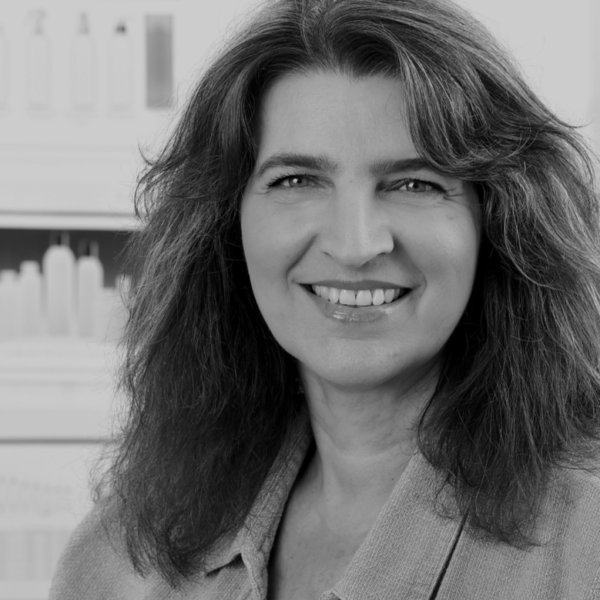 Rui Gorgulho
Digital Tools for Sustainable Innovation
Has more than 15 years of experience in digital design. He understands how UX/UI needs to work in order to create real value for people, planet and thus for the business.
DIGITAL DESIGN | UX/UI | DIGITAL TOOLS
UX/UI |  | Art Direction | Brand Experience | Digital Tools & Products |
Platforms | Visual Design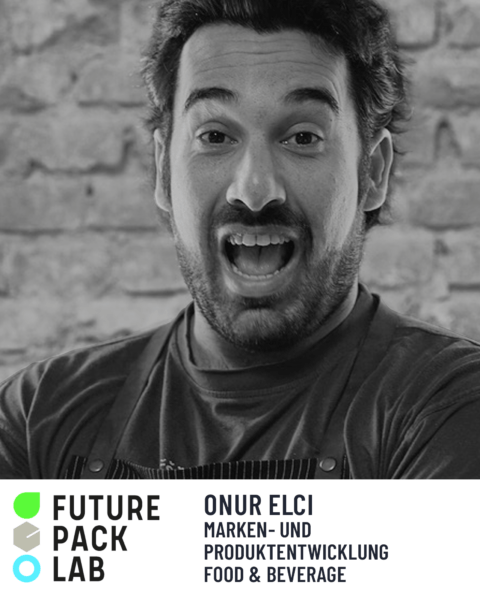 Jessica Heinrich
Packaging Consultant
Since more than 10 years, Jessica finds solutions for all packaging challenges and is the expert for "Duale Systeme", waste disposal and individual packaging solutions for small production batches.
RESEARCH | MATERIAL Packaging Material | Suppliers| Recycling & Disposal  | Market Research |  Sustainable Materials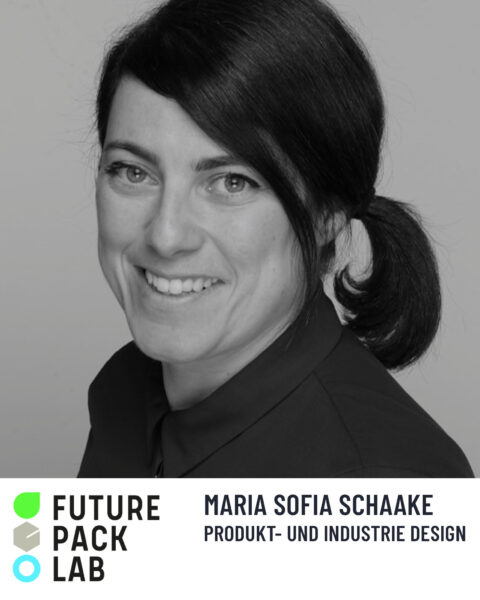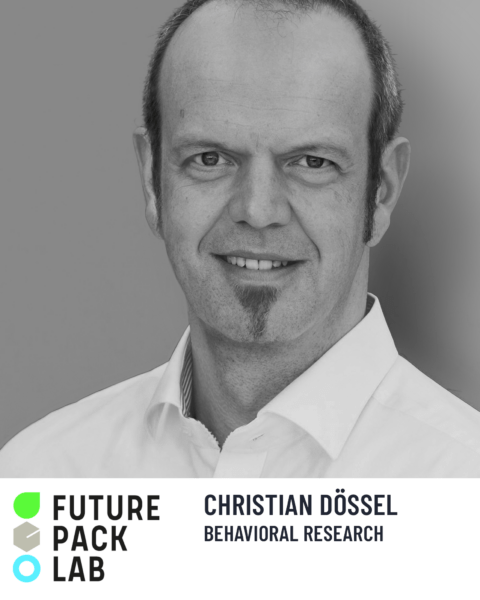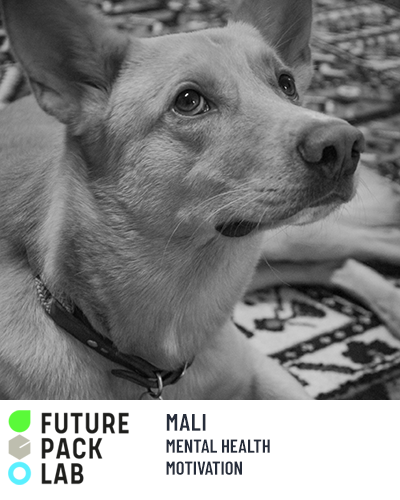 Principles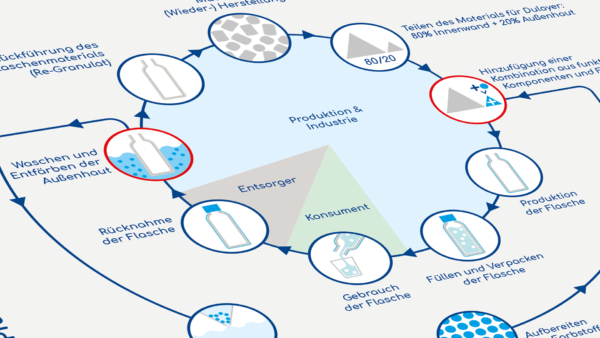 We have high demands concerning our solutions.

01
Profitability
We not only aim for the better environmental footprint but also strive for a better economic bottom line. Avoided waste costs, reduced raw materials and circular business models can work as strong profit drivers.
02
Holisticity
A comprehensive consideration of corporate objectives and the sustainability strategy, all relevant stakeholders and the product and packaging journey across the whole supply chain.
03
Sustainability
Use of resource efficient technologies and renewable, circular-ready materials and processes. We not only think it through to the end but also create an measurable positive impact.
04
Creativity
We are most familiar with creative problem-solving methods and design techniques, to challenges the status quo and to find solutions "out of the established box".
05
Implementation
Ideas do not remain prototypes. From the design, material and production strategy to the necessary testing and roll-out. We turn our power into motion and aim for mass production.
06
Evidence
Sustainability optimizations and innovations to are evidence-based and data-driven. Our strength lies in striving for the measurable impact and not the popular opinion.
07
Collaboration
Future-ready packaging solutions won't come out of silos. We need to consider the whole supply chain and in completely new solutions. This will only happen when you identify strategic partners and work with them collaboratively.
Partner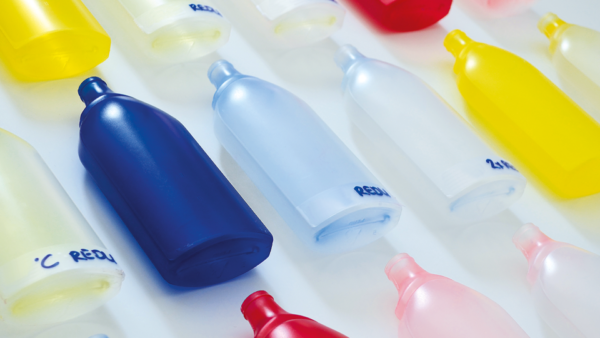 Sustainability in a more and more digital world is a complex topic.
Nobody can solve that challenges alone.

Experience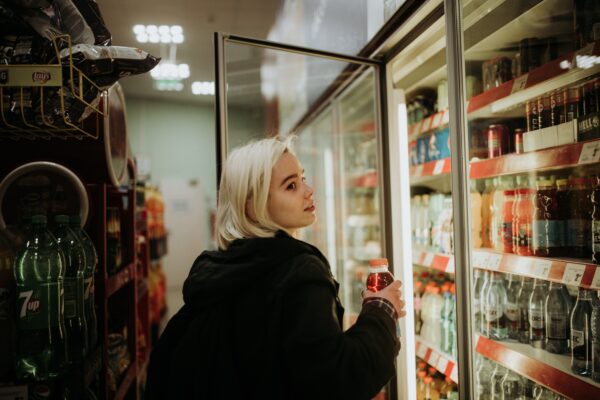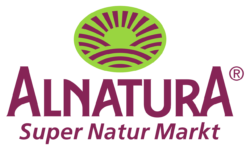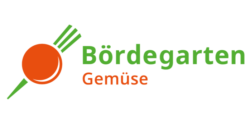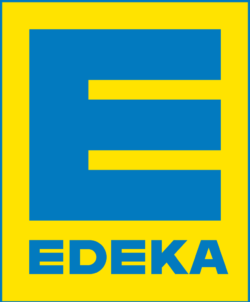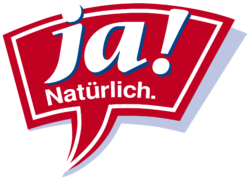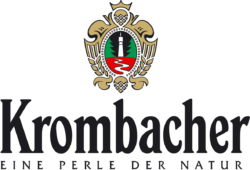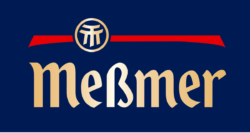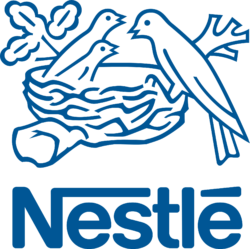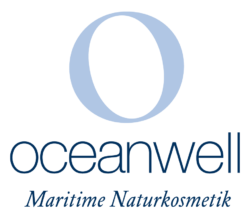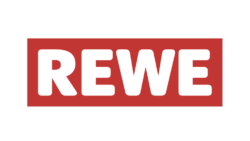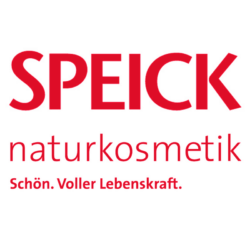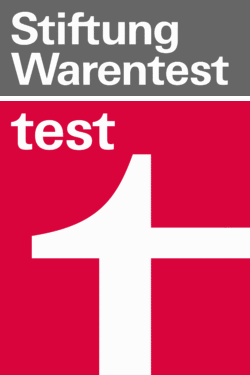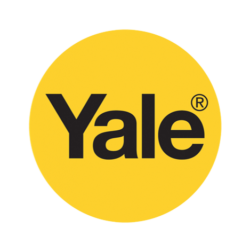 Project: Identification and assessment of markets, drivers and barriers for a new technology and the development of a go-to-market strategy. "Das Markt-Know-how hat uns geholfen, die gesamte Argumentationskette für eine neue Technologie aufzubauen und zu erkennen, welche strategische Partner wir benötigen, um erfolgreich zu sein. Die Intensität des Diskurses sowie der persönliche Einsatz des Teams haben mich positiv überrascht."
Dr. Bernd Robertz
Business Development Manager bei Schürfeld Group
Projekt: Development of the communications strategy for the revolutionary product innovation Smart Coloring "Gemeinsam haben wir eine Produktstory entwickelt, die argumentativ fundiert sowie unter Wirtschaftlichkeits- und Nachhaltigkeitsaspekten überzeugend ist. Diese Story haben wir gemeinsam 2020 beim Sustainability Award – dem härtesten Wettbewerb mit der hochqualifiziertesten Jury in diesem Bereich – eingereicht und stehen jetzt im Finale. Eine Maßnahme, die uns bei Etablieren eines neuen technologischen Standards nur helfen kann."
Hendré Vos
Managing Partner bei Smart Coloring
Project: Identification of environmental footprint and cost reductions opportunities around making packaging for a Herb Carrier sustainable. "Mit einem gefühlt weichen Thema begonnen, ist es in einem vermarktungsfähigen Produkt gemündet."
Ulrich Wagner
Geschäftsführer Bördegarten Gemüse Vertriebsgesellschaft mbH